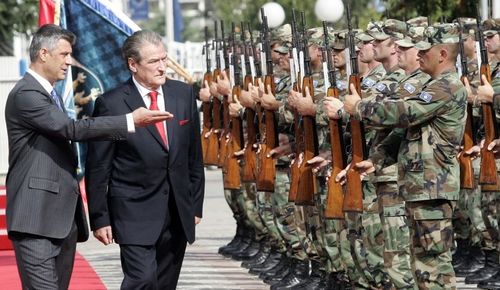 Bulgaria has been named as among the 30 countries that have requested to take part in public hearings at the International Court of Justice on the question of Kosovo's independence.
Kosovo unilaterally declared independence from Serbia in February 2008, a move rejected as illegal by Belgrade and its allies.
The United States and most European Union countries, including Bulgaria, have recognised Kosovo as independent.
Towards the end of 2008, Serbia won a UN General Assembly resolution requesting the World Court to give an advisory opinion – one that is non-binding – on the legality of Kosovo's independence.
The court said that it would hold public hearings of oral evidence from December 1 to 11 2009 at its headquarters in The Hague.
The states that will be taking part are, as listed by the court: Albania, Argentina, Austria, Azerbaijan, Bahrain, Belarus, Bolivia, Brazil, Bulgaria, Burundi, China, Croatia, Cyprus, Denmark, Finland, France, Germany, Jordan, the Lao People's Democratic Republic, the Netherlands, Norway, Romania, the Russian Federation, Saudi Arabia, Serbia, Spain, the United Kingdom of Great Britain and Northern Ireland, the United States of America, Venezuela and Viet Nam.
The 31st participant will be Kosovo itself, but precisely because its status is at the centre of the dispute, it was not listed by the court as a country.