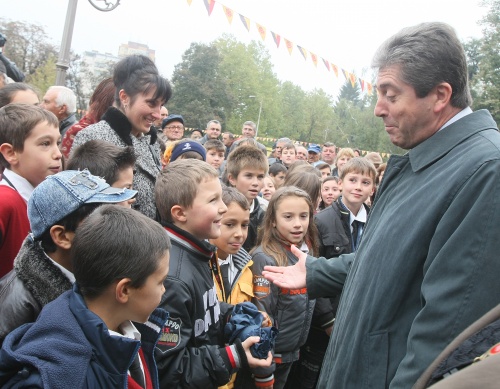 Bulgaria's President, Georgi Parvanov, said Saturday he was not going to approve the recall of the country's Ambassadors to the USA and Turkey.
"I am not convinced that these two diplomats are guilty," Parvanov said. Earlier this week the Bulgarian government approved the recall of the Ambassadors to Turkey and the USA, Branimir Mladenov and Lachezar Petkov, over violations that they allowed during the holding of the Bulgarian Parliamentary Elections in July 2009 in the respective countries.
However, the President's signature is needed in order to actually recall the incriminated Ambassadors. Parvanov said the government had not involved him into the procedure for investigating their alleged violations.
He said he first needed to see all evidence indicating the violations in question stressing that he would remove them if they were responsible, but did not want to have the Bulgarian Ambassadors bear the brunt of something that might be somebody else's fault.
Bulgaria's Foreign Minister, Rumiana Jeleva, has told the BNR she was ready to provide President Parvanov with all details on the investigation of Mladenov and Petkov. Even after their recall, the Ambassadors are going to retain jobs at the Foreign Ministry.