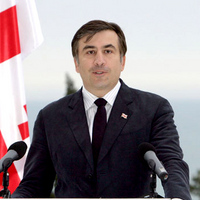 Georgian President Mikheil Saakashvili is likely to discuss the Georgian-South Ossetian conflict zone with U.S. Vice President Joseph Biden and French President Nicolas Sarkozy today. The sides will discuss Russian provocations and the kidnapping of four Georgian teenagers, Saakashvili said at a meeting with the Christian-Democrats parliamentary faction.
Saakashvili said French Ambassador to Georgia Eric Fournier was invited to the Georgian Foreign Ministry to discuss Russian gangs abducting children and Russian provocation.
"I will talk to the U.S vice president and I have asked the French president to discuss the issue as a guarantor of the ceasefire agreement. I will put ask about Russia's frequent provocations," Saakashvili said.
According to the president, "the response to the provocations must be louder." He expressed dissatisfaction with the international community's passivity in terms of implementing the ceasefire signed Aug.12, 2008 on the Georgian-South Ossetian conflict.