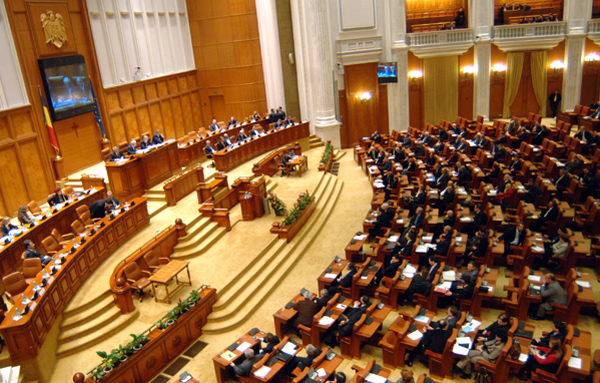 The Romanian Parliament on Wednesday adopted legislative amendments that will empower the acting government to draft and ratify laws, crucial to adopting a budget for 2010.
Romania's current political crisis, following the resignation of former Prime Minister Emic Boc last month, has left the country without a government that has the power to draft and vote in next year's budget – itself a key condition for further International Monetary Fund, IMF, lending. 
Romania is also under time pressure to adopt a unitary pension law, another IMF condition.
Last week, the IMF delayed disbursing an aid tranche to Romania originally scheduled for next month citing political instability. It said it will only resume talks on the stand-by arrangement – crucial to the country's budget and current account position – when a government is in place.
As part of the conditions for the further disbursement of the loan, the Fund is asking for the approval of a cost-cutting budget in the first part of December, or risk postponing the 1.5 billion dollar aid tranche. The fund is also asking for as the passage of a fiscal responsibility law by the end of year.
The aid is seen as crucial to Romania's bid to shore up its public finances in order to avert a deeper recession. The country is also dependent on the IMF loan to pay government worker salaries.
Political infighting ahead of the first round of presidential elections slated for 22 November has so far crushed attempts to form a new government.