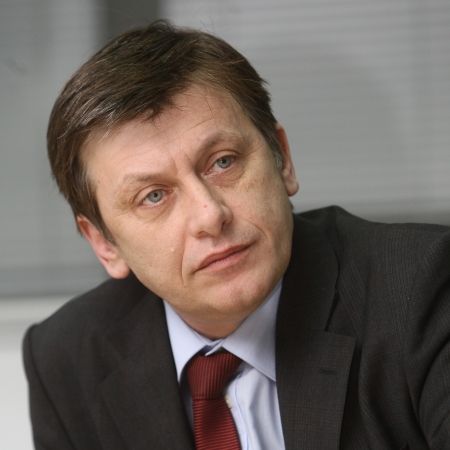 The candidate who came third place in Romania's presidential elections has thrown his support behind the runner-up in Sunday's ballot Mircea Geoana, leader of the Social Democrats.
Crin Antonescu finished third with 20.25 per cent of the vote, according to preliminary data with 86 per cent of the ballots counted.
Incumbent Traian Basescu, standing for a second five-year term, received 33 per cent of the vote, giving him a slim margin over speaker of the upper house of parliament and former Romanian ambassador to the US, Geoana, with 30 per cent.
Geoana is now widely seen as the candidate who is best able to unify the fractious splits which precipitated the collapse of former Prime Minister Emil Boc's cabinet last month and has since prevented the formation of a new government.
A new government is key to the continuation of a International Monetary Fund-led rescue package the country needs to restore economic stability.
Though Antonescu's National Liberals' are closer ideologically to Basescu's Democrat-Liberal base, Besescu has antagonized the party by refusing to endorse the mayor of Sibiu Klaus Johannis for prime minister.
In a statement to media on November 23, Antonescu said: "I want it to be clear. Any co-operation between myself and Traian Basescu is excluded, as is any support for Basescu from my voters." he said.
"I did not and will not negotiate with Traian Basescu,'' he added.
He called the incumbent president a "demagogue and a populist" and vowed to support Geoana, whom he called "the lesser of two evils'', as reported by the Associated Press.
Antonescu's support came on condition that Geoana nominates Johannis for prime minister if he wins the presidency in the 6 December run-off.
Geoana agreed to Antonescu's request and said he favours turning the current ad hoc alliance between the two parties into a coalition that would back Johannis's cabinet in parliament.