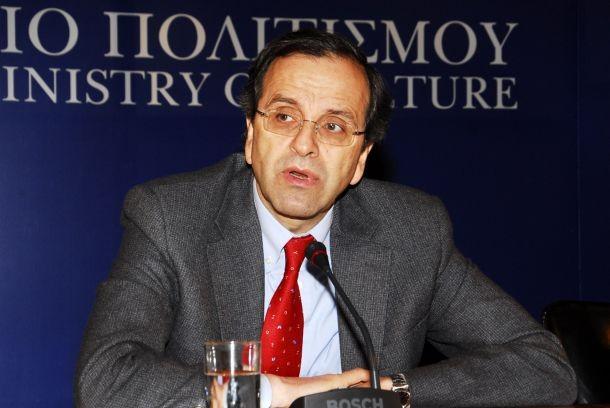 Antonis Samaras was elected the new leader of Greece's conservative New Democracy party, succeeding former prime minister Costas Karamanlis who stepped down after ND's crushing defeat in general elections.
Samaras (59), a former lawmaker and former culture minister in Karamanlis' government, defeated former foreign minister Dora Bakoyannis and Thessaloniki mayor Panagiotis Psomiadis in the race for the party's top post.
In the 1990-1993 period, Samaras was foreign minister in Konstantinos Mitsotakis' government. He is seen as representing the more hard-line elements within the New Democracy, which lost power to the Socialists last month. Samaras was advocating a hard line on the Macedonian issue.