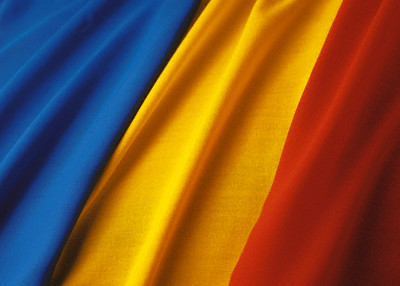 The IMF can quickly resume talks with Romania as soon as it draws up a credible 2010 budget, a Fund official was quoted as saying on Monday, ahead of a presidential vote expected to result in a new cabinet.
The International Monetary Fund halted a review of Romania's 20 billion euro rescue package this month after the centrist government collapsed in wrangling ahead of the ballot, extending a policy deadlock and delaying a badly needed tranche of aid.
Romania has already taken extreme measures to cut spending this year — including freezing state pay and furloughing 1.3 million public workers for 8 days — but the fate of the 2010 budget is unclear. Both its shape and timing depend on the result of the election, which pits incumbent Traian Basescu against Socialist rival Mircea Geoana.
Despite winning the Nov. 22 first round, Basescu is seen at a disadvantage after Geoana won the support of the third largest party, the Liberals. The victor is expected to name a new prime minister but it could take weeks to reach deals on a new cabinet and budget draft.
"The Fund can react very quickly if Romanian politicians manage to adopt a budget; not any budget, but a credible one," IMF regional representative for Romania Tonny Lybek said.
"A specific date for when the next review mission comes to Bucharest has not been set."
The Fund suspended a mission on Nov. 6 after opposition parties toppled a Basescu-allied government in an October no-confidence vote, delaying a 1.5 billion euro loan tranche that market players say is key to the country's financing its budget and avoiding a deeper plunge into economic crisis.
It has demanded a budget with a deficit of 5.9 percent of gross domestic product, versus this year's 7.3 percent target.
The IMF has not specified what steps Bucharest should take to reach that goal, but has recommended sacking 150,000 public sector employees, changing budget-making rules, freezing state wages in 2010, and cutting pensions and benefits in some jobs.
Basescu has pledged to respect the recommendations but Geoana has not.
The leftist leader instead has promised to provide economic security — rejecting tax hikes and looking for alternatives to the job cuts — and pollsters say he has won support among voters hoping he will shield them from more economic pain.
Because the Socialist and Liberal parties hold almost two-thirds of parliament's seats, Geoana could quickly form a government and pass a budget, although analysts say the two groups' opposing ideologies on issues ranging from taxation to social welfare could cause tension down the road.
Analysts say if Basescu pulls off a surprise win, he would most likely struggle to form a government with a smaller opposition party and independents. But they do see him as more aggressive on reforms, particularly in fighting graft and inefficiency.