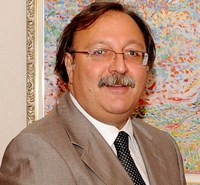 Georgian Foreign Minister Grigol Vashadze held bilateral talks within the OSCE Ministerial Council in Athens. He met with OSCE Secretary General Mark Perren de Brishambo, the Georgian FM said.
The sides discussed the situation in Georgia and stressed the importance of international organizations in ensuring security and stability in the country, including the OSCE.
On the same day Vashadze met with Kazakh Foreign Minister Kanat Saudabayev. In addition to bilateral relations, the sides discussed their future cooperation within the OSCE.
Kazakhstan will be the next country to chair the organization.
The foreign minister also met with Finnish counterpart Alexander Stubb, Austrian counterpart Michael Spindelegger, Swedish counterpart Carl Bildt, German State Minister Werner Heuer, Czech Foreign Minister Jan Kohout, Maltese Foreign Minister Tonio Borg and Croatian Foreign Minister Gordon Jandrocovic.
The sides discussed bilateral and multilateral relations between their countries, prospects for development and noted the importance of deepening cooperation within international organizations. During the meetings Vashadze stressed the importance of Georgia exchanging experience with NATO members.
The sides also expressed their readiness to intensify cooperation.
Vashadze made an official address to the OSCE Ministerial Council.