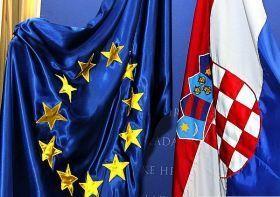 The preparations for Croatia's accession deal with EU will begin during December.
The EU board members decided to open workshop groups, responsible for the preparation of Croatia's accession deal. Croatia accepted the Sweden's recommendation and began with the preparations with accession deal.
Media in Croatia said that as soon as they prepare the accession deal the sooner it will be signed.
The technical preparation of the deal has to be translated into all official languages in the EU. The Croatian language will become official language in EU as soon as Croatia becomes EU member state.
If Croatia meets the required conditions, the accession talks will be closed next year. After they sign the deal, each EU member state will have to ratify the deal.