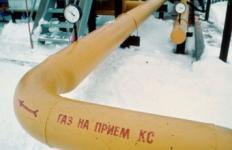 The construction of the Bourgas-Alexandroupolis oil pipeline in Bulgaria will not start within the next 18 months, until Bulgaria's Environment Ministry has prepared an environmental impact assessment on the project.
The pipeline is planned to transport Russian and Caspian oil from the Bulgarian Black Sea port of Burgas to the Greek Aegean port of Alexandroupoli.
If the environmental assessment comes out negative, the project would be unfavourable to Bulgaria, Prime Minister Boiko Borissov said, as quoted by Sofia Echo.
The assessment is expected to be ready within 18 months.
Borissov said that the previous Bulgarian government had missed the chance to negotiate better terms for Bulgaria in the project.
The idea for the project has been around since 1993 but the deal on it was signed in 2007, giving Russia a majority 51 per cent stake, with Bulgaria and Greece splitting the rest.
The Bulgarian Parliament has already ratified the deal, but public opinion in Bourgas remains strongly against the project, fearing that it would hurt tourism in the area. A local referendum in 2008 showed a majority did not want this.
Borisov said that the contract is not favourable for Bulgaria and was against national interests.
The contract has no clauses that would allow the country to withdraw from it, he said.
Borisov said that talks on amending the agreement began during the visit of President Georgi Purvanov and Economy Minister Traicho Traikov to Greece. However, such a change cannot be implemented without Russia's agreement.