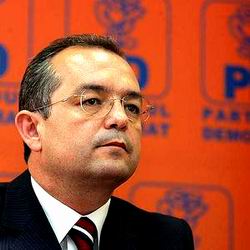 Romania's newly reelected President Traian Basescu Thursday designated democrat liberal leader and acting Prime Minister Emil Boc to head the country's new government.
"Considering the current political situation, I have to adopt the only solution I see right now for Romania to meet its top priority, which is to have a government. That is why I have considered the proposition of the Democratic Liberal Party and issued the presidential decree designating Emil Boc for prime minister," Basescu said.
He added Boc is dedicated to public service, ahs done his duty as lawmaker, mayor and then prime minister, he is open to dialog and took responsibility for the implementation of difficult solutions required by the country's agreements with the World Bank, the International Monetary Fund and the European Union.
Boc's Cabinet collapsed in a no-confidence vote in Parliament in October after social democrats switched to opposition, but his government has remained in office with limited powers because the Parliament thumbed down the cabinet proposed by economist Lucian Croitoru and then refused to even hold a vote on a second prime minister-designate.
Basescu has said he would like the country to have a legitimate government in place by Christmas or by New Year's at the latest. The list with the new proposed Cabinet is expected to be submitted to Parliament no later than Saturday, December 19.