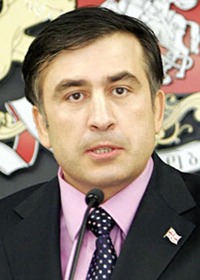 Georgian President Mikheil Saakashvili took part in an international conference in Copenhagen devoted to climate changes. The president focused on climatic changes in the South Caucasus
"Changes in climate are evident in the South Caucasus. This is confirmed by frequent floods, landslides, forest fires and coastal erosion," Saakashvili said.
He focused on the destruction of Caucasus ecosystems, in connection with the removal of inert materials from Abkhazia for constructing the Sochi Olympics
"Olympic Games is a celebration of universal values and humanity. But what happens when they become the cause of the destruction of nature and sustainable ecosystem changes," Saakashvili inquired.
According to Saakashvili, Georgia shares the universal approach to the problem of global warming, despite all challenges