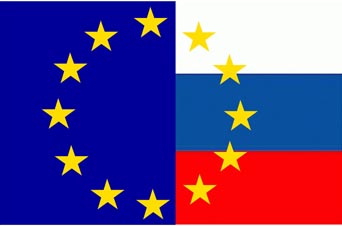 European Union countries on Tuesday agreed to start negotiations with Russia on nuclear energy cooperation, the bloc's executive said.
The move is part of a broader push to secure stable energy supplies long-term, after the EU struggled in recent winters to guarantee gas supplies from major energy exporter Russia.
"This is an important step, which will give a new impetus to EU-Russia relations in the energy sector," Energy Commissioner Andris Piebalgs said in a statement.
"It is in the interest of both sides to reach a comprehensive agreement on nuclear cooperation, and I am pleased that these negotiations can now start."
The mandate handed down by the 27 EU countries authorises Brussels to open talks on working together "for the peaceful uses of nuclear energy between the European Atomic Energy Community and the Russian Federation," it added.
Nuclear energy generates almost one third of the electricity in the EU and two thirds of the bloc's low-carbon electricity.
There are at present 146 nuclear power plants operating in the EU, where Russian-designed nuclear reactors figure prominently in eastern, ex-Soviet EU states. Another 40 are either operating or under construction in Russia itself.
The European Commission said the deal would also focus on "nuclear safety, nuclear liability and non-proliferation" issues, which is the control of who has access to nuclear technologies.
EU nuclear cooperation agreements have already been struck with Australia, Canada, Kazakhstan and the United States, alongside looser deals with Japan, Ukraine and
Uzbekistan, and a research and development package with China.