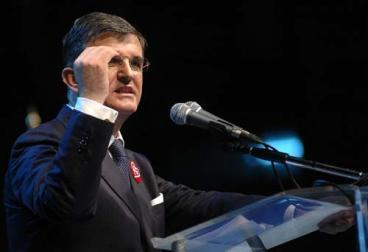 Montenegrin Deputy Prime Minister Svetozar Marović said that Serbia's success in European integration will help the entire region's goals of EU accession.
He said that the visa liberalization for Serbia, Montenegrin and Macedonian citizens confirms these countries are on a good path towards the EU and are achieving concrete results and exemplary success.
He added that he "wishes the same success for Serbia that he does for Montenegro".
Marović believes that Montenegro should be able to obtain EU candidate status by the end of 2010.
He said that the decision for the Balkan countries entering the EU depends on two things, "the EU and its policies, which we have little influence on, and on the countries themselves, how successful we are in our reforms and in increasing the level of legal, political and social standards of living."
He told daily Blic that Podgorica's becoming a member of the action plan for joining NATO is also a very important event.
"I personally support Montenegro being ready to reexamine its decision to recognize Kosovo if the International Court of Justice states that the independence proclamation was illegal," Marović said.
However, he believes that it is "more important for Serbia to wait and see what the court's decision will be, than what Montenegro does in relation to that decision".
"What we honestly wish for is that Kosovo will not be an obstacle for progress for Serbia's citizens, or for the progress and secure life of all Kosovo citizens," Marović said.