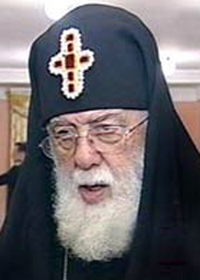 Archimandrite Roman has arrived in Georgia. His visit was arranged by the Russian Orthodox Church Holy Synod. The Georgian Patriarchate said Archimandrite is visiting Georgia with the permission of Catholicos-Patriarch of All-Georgia Ilia II.
According to the patriarchate, Georgia residents requested that a Russian-speaking parishioner be sent from the Russian patriarchy to work at the Saint John the Divine Church.
Meanwhile, the Georgian patriarchy will send Archimandrite Liparteliani Vakhtang to Russia to hold service in Georgian at a local Georgian Orthodox church.