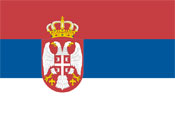 Serbia will be informed about the EU member states attitude toward its candidacy bid and the next steps that are to be taken, the Spanish ambassador says.
"We have started consultations with EU member states on Serbia's demand and on January 26, EU is to meet with Serbia at the ministerial level and we believe that Serbia will be given a clear insight into our position and which are further steps in view of Serbia's EU candidacy application," Inigo de Palacio Espana said.
He reiterated that his country strongly supports Serbia's EU candidacy.
"When presenting Serbia's bid on January 7 we underscored that it is particularly important that Serbia, which has an important role in the region, has decided to file EU candidacy bid. Spain believes that the Council should ask from the European Commission (EC) to prepare a recommendation for acquiring the status of a candidate," the ambassador said.
However, he stated that the ministerial meeting scheduled for January 26 is not, in its form, an appropriate occasion to render a formal decision on filing of Serbia's bid to the EC, as proscribed by the regular procedure.
Espana said that the decision is made in the General Affairs Council, adding that he cannot precise when Serbia's bid will be placed on the agenda.