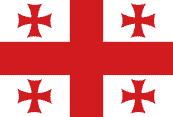 Georgia will hold several events in connection with the 20th anniversary of the Jan.20 tragedy in Baku, the Azerbaijani Embassy in Georgia said.
The Soviet Army commenced military operations against Azerbaijan early morning Jan. 20, 1990 before declaring a state of emergency. The tragedy claimed the lives of 131 people, including 117 Azerbaijanis, six Russians, three Jews and three Tatars. Some 744 people were severely injured. Four went missing and 400 were arrested. Twenty one people were killed after a state of emergency was declared on Jan. 20. Twenty six people were killed in the Neftchala and Lankaran regions.
Jan. 20 was a heroic page in the history of Azerbaijan's struggle for freedom and territorial integrity.
The tragedy affected the lives of thousands of innocent Azerbaijanis and demonstrated our inexorable spirit and pride as we fought against the Soviet policies that restricted our freedom. We achieved the independence that we had dreamed of for so many years.
In this connection, Georgia like all Azerbaijan's friendly countries will hold events devoted to this day, during which along with the victims of Bloody January 1990, Georgia's heroes – suffered on Apr. 9, 1989 in Tbilisi will also be commemorated, said the statement of the Embassy.
"The heroic way brotherly Georgian and Azerbaijani peoples for freedom has been passed along, and together they had to deal with the cruelty of totalitarianism," the embassy said.
A traditional wreath-laying ceremony at Azerbaijani people's national leader Heydar Aliyev's bust will be held Jan. 19. Aliyev despite the danger to his life, had visited the Permanent Mission of Azerbaijan to Moscow Jan. 21, 1990, and organized a news conference to express his strong protest to the USSR's leadership for inhuman attitude towards Azerbaijani people. After laying flowers at the Azerbaijan Cultural Center Varlig in Tbilisi a roundtable will be held with participation of Azerbaijani and Georgian intelligentsia's representatives. After a film about January 20, 1990 events of will be demonstrated.