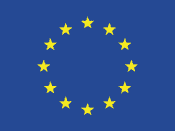 The European Commission adopted Monday a proposal to prolong the exceptional autonomous trade preferences which the European Union grants to Western Balkan countries until 2015, the Commission's press service informs.
The aim of this proposal is to ensure that Western Balkan economies continue to benefit from an unlimited duty free access to the EU market for nearly all products originating in these countries and territories. Together with the bilateral agreements in place, these trade preferences support economic integration with the EU and hence foster political stability and economic progress in the entire region.
The beneficiaries are participants of the EU Stabilisation and Association process, namely Albania, Bosnia-Herzegovina, Croatia, the former Yugoslav Republic of Macedonia, Montenegro, Serbia and the customs territory of Kosovo.
In 2000 the European Union established for the first time exceptional unlimited duty-free access to the EU market for nearly all products originating in the Stabilisation and Association region. The regime was then renewed in 2005. In addition, Stabilisation and Association Agreements (SAAs) or Interim Agreements (IAs) on trade and trade-related matters were established with all Western Balkans, except for the customs territory of Kosovo. The current regime of the autonomous trade preferences is due to expire on 31 December 2010. A stop of the trade preferences risks having negative consequences on the overall economic performances of Western Balkans, with repercussions on their domestic reform processes.
Therefore, the European Commission proposes to renew the preferential regime until 31 December 2015. Its aim is twofold: (1) to allow all Western Balkan countries to further benefit from the preferential trade regime, where this is more beneficial than the treatment foreseen in the SAAs or IAs; (2) to further allow the customs territory of Kosovo to benefit from the current duty-free, quota-free treatment for almost all its exported products (i.e. with the exception of baby-beef, fish and wine which are subject to quotas).
The Regulation will be discussed by the Council and European Parliament under the ordinary legislative procedure (co-decision). It is expected to enter into force on 1 January 2011.