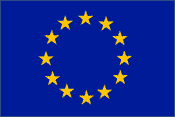 Ukraine's recently elected president Viktor Yanukovych said on Monday any discussion about Ukraine's accession to the European Union was premature.
"We will see when the time comes," he said after talks with the European Commission's president, Jose Manuel Barroso.
Barroso said that Ukraine had "a European future."
Yanukovych, who is currently in Brussels on his first foreign visit since being sworn in as the ex-Soviet state's president last Thursday, said no timeframes should be set up for his country's EU membership.
After a meeting with EU President Herman van Rompuy, Yanukovych spoke in favor of "friendly and constructive relations" with Russia and other Ukraine's neighbors, adding that relations with the U.S. would also be a priority.
He said the European Union would benefit from a thaw in Russian-Ukrainian relations, which soured in recent years over ex-president Viktor Yushchenko's bid to take the former Soviet republic into NATO, gas disputes, and Ukraine's support for Georgia in its 2008 war with Russia.