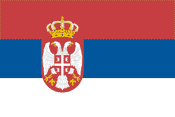 The members of the Committee for the Implementation of the Interim Trade Agreement with the EU say Serbia has been successfully implementing it.
Serbia unilaterally started implementing the agreement, which is part of the suspended SAA, 14 months ago.
This is a great success for the Serbian government and its citizens, Serbian Deputy Prime Minister for EU Integration Božidar Đelić stated after the first committee meeting Tuesday.
"Today, Serbia has officially entered a partnership relation with the EU. For the first time we had a committee in which the EU's and Serbia's interests are intertwined," Đelić said.
As of today, the interests of the Serbian manufacturers will be protected in the EU market in the same way that the European manufacturers are protected in Serbia, he pointed out.
Đelić said that the trade with the EU was discussed at the meeting, as well as the fulfillment of quotas for the export of goods from Serbia, adding that 80 percent of Serbia's export goes to the EU market, and that more than 75 percent of the goods in the Serbian market comes from the EU.
Nevertheless, there was a 25 percent decline in the volume of trade with the EU, but the crisis did not affect the agriculture sector, in which Serbia achieved a surplus, Đelić underscored.
He said that Serbia is the only country of the Central and Southeast Europe to achieve a surplus in agriculture in the trade with the EU, which was twice as large as the one in 2008.
It was also stated at the meeting that the quota for the export of the white beef from Serbia to the EU was not fulfilled, as only 12 percent of the total amount allowed was exported. Similarly, only 8 percent of the quota for the export of wine was used, and fish was also exported below the allowed quota.
Đelić stressed that the export quota of 180,000 tons was fulfilled only when it comes to sugar, adding that he announced to the European Commission Serbia's initiative to raise this quota.