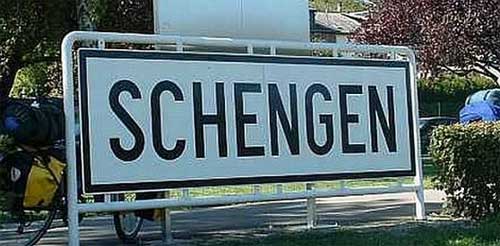 Romania and Bulgaria's hopes of joining Europe's huge passport-free zone were again dashed on Wednesday as EU officials said there was no consensus on letting in the poor eastern states.
"There will be no vote, and no decision" at talks on their bid to join due to be held Thursday in Brussels, a source in the EU's current Irish presidency said.
"There is no consensus for now" to expand the Schengen area to Romania and Bulgaria as "several nations have reserves or concerns," said the Irish source, speaking on condition of anonymity.
Joining the passport-free area requires a unanimous vote from its current 26 members. Of the 27 EU states, Britain, Cyprus and Ireland have not applied to join.