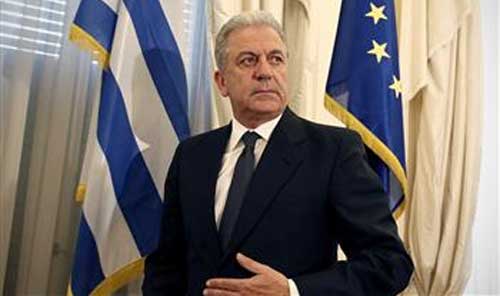 Greek Foreign Minister Dimitris Avramopoulos will arrive in Azerbaijan in April, the First Deputy Minister of Foreign Affairs of Greece, Dimitrios Kourkoulas said on Thursday at a press conference on the results of his visit to Azerbaijan.
"One of the purposes of my visit to Azerbaijan is to prepare for the meeting of the intergovernmental commission on trade and economic cooperation," the deputy head of the Foreign Ministry said.
According to Kourkoulas, Greece aims to expand cooperation with Azerbaijan in the bilateral format and within the European Union (EU).
Greek EU Presidency in the first quarter of 2014 will create additional opportunities for strengthening cooperation with Azerbaijan, he said.