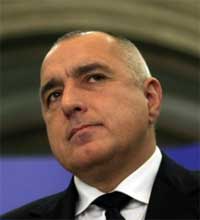 Bulgaria's outgoing Prime Minister Boyko Borisov has claimed that his country would have joined Schengen if it were not for its internal political turmoil.
"I believe that we would have entered Schengen by air at the (European Council) meeting on March 14, since, as you know, only the Netherlands was against," Borisov stated during a Council of Ministers sitting.
"But the developments in Bulgaria are, of course, alarming for everyone, and not just because the government resigned," he added.
The debate on the accession of Bulgaria and Romania to Schengen was expectedly postponed for end-2013 during Thursday's sitting of the EU Justice and Home Affairs Council.