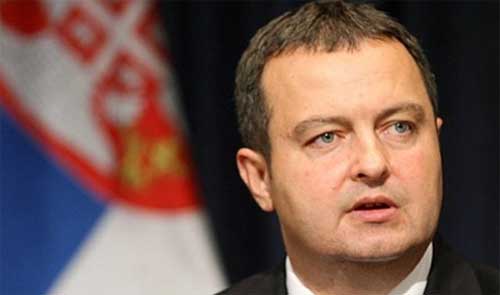 Serbian Prime Minister Ivica Dacic said on Friday that Pristina is not likely to give in because it has support of the United States, adding that he believes that Serbia would do anything to get a date for the start of the EU accession negotiations.
Even though media and Serbian President Tomislav Nikolic have been saying that an agreement with Pristina is very close, the prime minister claims that the negotiations have stalled because of Pristina's refusal to accept any Serbian proposal regarding a community of Serb municipalities. 
"There is no agreement and there will be no agreement until we discuss what the community will be," Dacic said, adding that Serbia wanted a compromise but that it would not accept humiliation.
He denied that an agreement on normalization of relations had been reached.
"I am afraid we hit the wall but it was not Serbia's fault because it is fully committed to the continuation of the negotiations and finding a solution," Dacic pointed out.