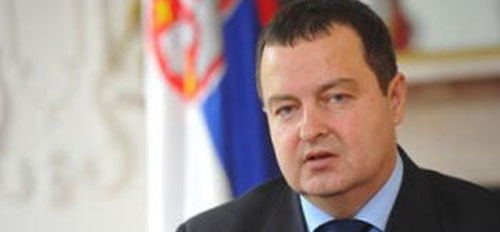 Serbian Prime Minister Ivica Dacic announced he would go on visit to Russia on April 10-11.
"The Serbian government pays particular attention to the relations with Russia," Dacic said speaking with journalists and stressed that Russia was a reliable partner of Serbia's foreign policy.
Some Serbian media speculated that Dacic would discuss the Kosovo issue in Russia, since Moscow is one of the most influential supporters of Serbia's resistance to Kosovo's independence.