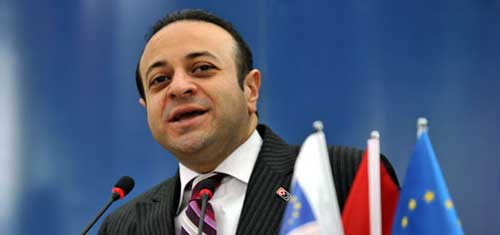 Turkish Minister of EU Affairs and Chief Negotiator Egemen Bagis stated that they expected full support from EU in regards to fight against terrorism.
Reminding that there were parties benefiting from drug trafficking, human smuggling and arms trade, Bagis said, "We expect full support from our European friends in our fight against terrorism. Because I'm sure those living a high life with their earnings from criminal jobs will resist the solution process."
Bagis defined the solution process as, "The actualization of the equality of all citizens principle in real life," in a sentence.
Bagis emphasized that the solution process didn't mean giving up the fight against terrorism and stated that they made use of countries such as Britain and Spain that have suffered from terrorism during the solution process.