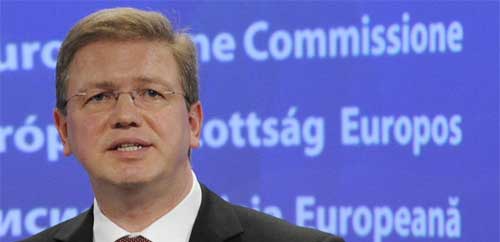 EU  Commissioner Stefan Fule will file a report on Serbia's progress in European integration in Strasbourg on Tuesday.
The European Parliament (EP) will discuss a draft resolution on Serbia on Wednesday.
The report, dealing with Serbia's internal reforms, regional cooperation and efforts to combat corruption and organized crime over the past six months, will be presented by Fule before members of the European Commission collegium in the afternoon, according to a release from Brussels.