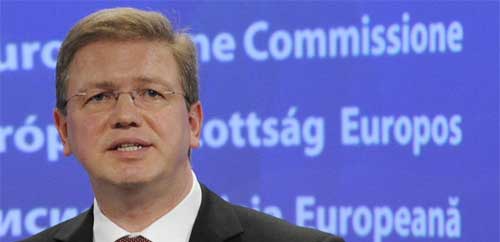 EU Enlargement Commissioner Stefan Fule says that the European Commission's goal is that Serbia gets a date for the start of the EU accession talks on June 25.
"The Serbian government needs to continue with successful implementation of internal reforms by then, as well as with the implementation of the Belgrade-Priština agreement," he said at a meeting with Deputy PM for EU Integration Suzana Grubješić.
According to Fule, it is necessary to complete the institutional framework for combat against corruption and judicial reform and to secure full independence of institutions that monitor the work of executive powers.