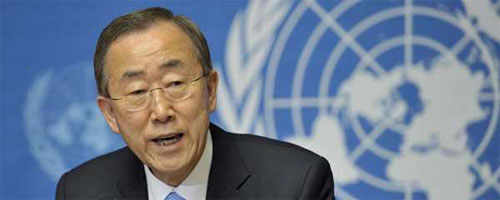 UN Secretary General Ban Ki-moon expressed his "grave concern" over Israeli air-strikes in Syria and called on all parties to exercise restraint.
The secretary-general is "very concerned about the information regarding the air attack by the Israeli army carried out in Syria," said Ban's spokesman Martin Nesirki.
He added, however, that the United Nations currently has "no details" about the incident and has not been able to determine from independent sources what happened.
According to the statement, the UN chief calls on all sides to exercise maximum calm and restraint and to act responsibly in order to avoid an escalation of the conflict that is already devastating and very dangerous.