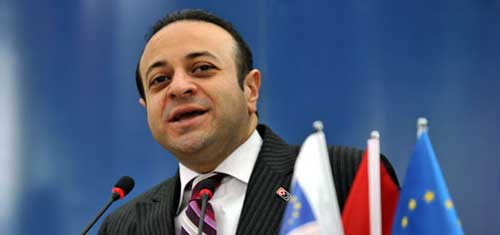 Turkish Minister of EU Affairs and Chief Negotiator Egemen Bagis gave a message about May 9 "European Day" and said, "Turkey is a permanent member of extended EU family, and EU will be incomplete without Turkey."
Bagis also emphasized that Turkey is more closer to EU membership than ever before, due to decisive steps of Turkish cabinet for 11 years.
Bagis stressed that Turkey takes possession of problems experienced by EU, and also possession of solving these problems.
"Turkeys' contribution to EU has been clearly understood, and been bravely expressed in the last term by Europeans' leading personalities, and this is very pleasing," said Minister Bagis.