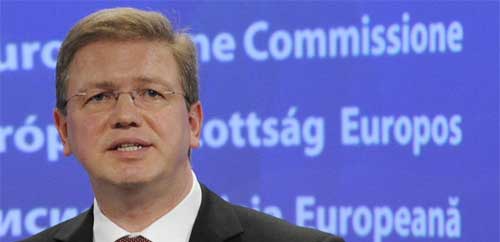 European Union Enlargement Commissioner Stefan Fule has urged Montenegro to adopt constitutional changes to increase judicial independence and to tackle its numerous political challenges.
He noted that accession negotiations between Montenegro and the EU are progressing well, but that the "number of challenges accumulating on the political front," should be addressed, according to a statement from the European Commission released after the Wednesday meeting in Brussels between Fule and Ranko Krivokapic, president of the parliament of Montenegro.
Montenegro started accession negotiations in June 2012 by examining whether it was prepared to begin negotiations on key pieces of EU legislation dedicated to the rule of law and human rights, chapters 23 and 24.