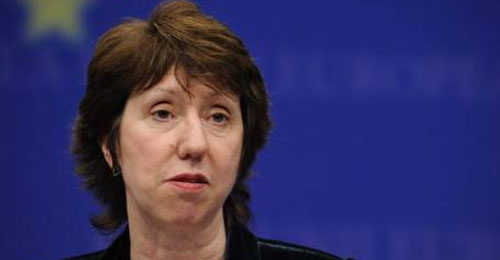 Brussels' foreign policy chief Catherine Ashton has congratulated Croatian President Ivo Josipovic on the country's EU accession, which is set for July 1.
"Your EU accession is good not only for you but will be extremely good for EU member countries," she said in Zagreb after talks with Croatian President Ivo Josipovic on Thursday.
"I congratulate you and the Croatian people," she said.
Ashton also met Croatian Prime Minister Zoran Milanovic and foreign minister Vesna Pusic to discuss the situation in the region.