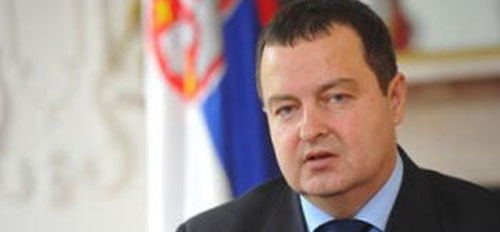 Serbia's Prime Minister Ivica Dačić will attend the plenary session of the European Parliament (EP) Foreign Affairs Committee in Brussels on Wednesday.
During the visit to Brussels, Dačić will meet committee Chairman Elmar Brok and EP Speaker Martin Schulz, the Serbian government's statement says.
The PM will discuss with EP members the agreement between Belgrade and Priština from April 19 facilitated by EU High Representative Catherine Ashton, as well as the plan for its implementation.
The European Council will decide at its summit in late June whether to grant Serbia a start date for the accession talks.