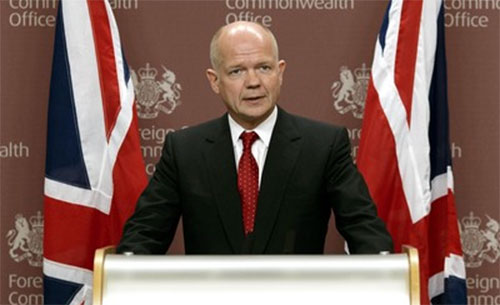 British Foreign Secretary William Hague has arrived in Belgrade on Thursday and met with Serbian Foreign Minister Ivan Mrkić.
The two officials met three days ago in Brussels, when Hague expressed Britain's support to Serbia's progress towards the EU.
Afterward, Hague will confer with Serbian President Tomislav Nikolić and First Deputy Prime Minister Aleksandar Vučić.