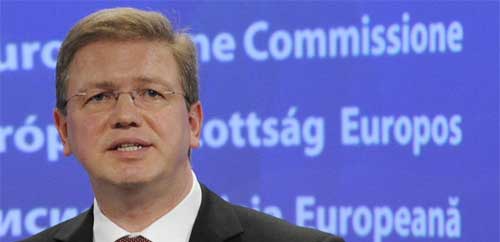 European Commissioner for Enlargement Stefan Fule will arrive on a visit to Macedonia on Friday, May 31.
Fule will visit Ohrid, where he will take part in the meeting of the ministers of foreign affairs of countries in Southeast Europe.
The forum will be also attended by Kosovo Foreign Minister Enver Hoxhaj, after the Serbian authorities said they were not against his attendance.