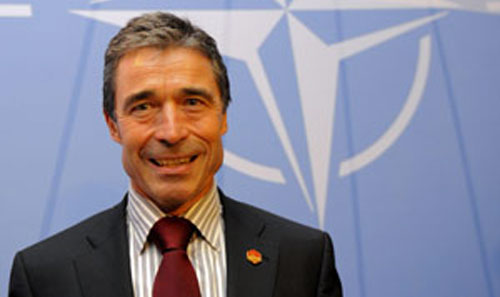 NATO Secretary-General Anders Fogh Rasmussen announced Tuesday the alliance will send an expert mission to Libya at short notice to assess needs as the country faces a flow of insurgents from Mali.
Security experts worry that the al-Qaida-linked militants — pushed out of Mali after French military intervention — may be trying to establish a safe haven in southern Libya.
The mission "will go as soon as possible and, together with the Libyans, identify the areas in which the Libyans think they need advice and areas where we do believe we can add value," Rasmussen said ahead of the opening session of a meeting of NATO defense ministers.