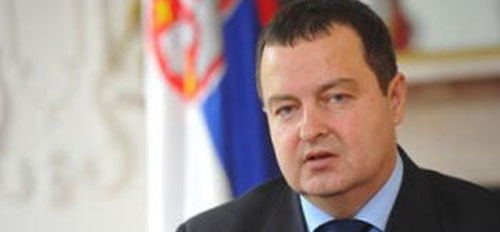 The Serbian Prime Minister Ivica Dacic will address the session of the UN Security Council in New York on Friday, June 14.
The new report of UN Secretary General Ban Ki-moon on the situation in Kosovo should be presented at that time.
According to announcements issued by the Serbian government, ahead of the session, Dačić will meet with UN Secretary General Ban Ki-moon.
He will also confer with Britain's Permanent Representative and current UNSC chair Mark Lyall Grant and Permanent Representative of the Russian Federation in the UN Vitaly Churkin.