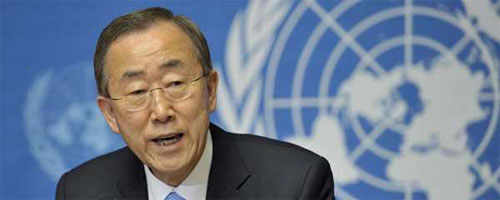 Secretary-General Ban Ki-moon has praised the signing of a peace agreement between the Government of Mali, the National Movement for the Liberation of Azawad and the High Council for the Unity of Azawad early on Tuesday in Ouagadougou, Burkina Faso, his press office said in a statement.
"The Secretary-General is encouraged by the parties' commitment to national reconciliation and the resolution of differences through dialogue. He urges them to begin implementation of the agreement at once," the statement released on Tuesday urged.
The peace agreement provides for an immediate ceasefire, paves the way for holding presidential elections nationwide and commits the parties to discussing sustainable peace in Mali through an inclusive dialogue that will take place after the elections, scheduled in July. The Secretary-General voiced gratitude to the Economic Community of West African States (ECOWAS) for its mediation efforts and the African Union for its support.