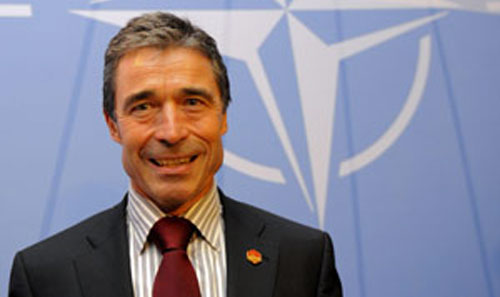 NATO Secretary General Anders Fogh Rasmussen praised Bulgaria's contributions to the Alliance and its commitment to transatlantic security.
Rasmussen held talks on Thursday with Bulgarian Prime Minister Plamen Oresharski.
"NATO's core task is security and Bulgaria has shown an impressive commitment to building security in Europe, and beyond," the Secretary General said.
Bulgaria currently contributes troops to NATO missions in Afghanistan and in Kosovo. The Secretary General discussed the two missions as well as other issues currently on NATO's security agenda in his bilateral meeting with Prime Minister Oresharski.