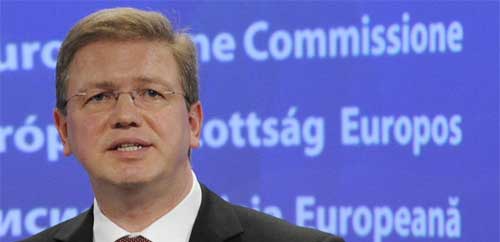 European Commissioner for Enlargement and European Neighbourhood Policy Štefan Füle will pay official visit to Armenia and Georgia.
Today, he will arrive in Armenia and then leave for Georgia on July 11-12. During the visits, Füle is considered to meet with officials, leaders of political parties and representatives of civil society of these countries.
The main purpose of the visit is to evaluate the successes, achieved by these countries within the framework of the Eastern Partnership summit to be held in Vilnius in November.