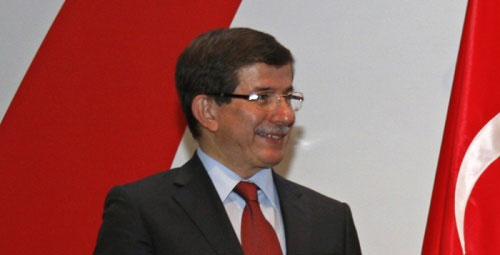 Turkish Foreign Minister Ahmet Davutoğlu held a briefing in Ankara on Thursday with Turkish ambassadors to Middle Eastern countries on the latest developments in the politically fragile region.
In addition to Turkey's ambassadors in the Middle East region, Turkey's permanent representatives to international organizations such as the United Nations and other ambassadors from European Union countries also attended the meeting. Ambassadors accredited to key locations, such as the United States, Britain and Russia, were also in attendance, as were Deputy Foreign Minister Naci Koru and Foreign Ministry Undersecretary Feridun Sinirlioğlu.
"The ambassadors from members of the United Nations Security Council and countries that play a crucial role in the region were also to attend the meeting," said a senior Turkish diplomat, who spoke to Today's Zaman on condition of anonymity.