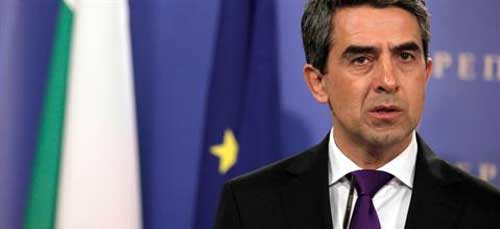 Bulgarian President Rosen Plevneliev called on all political parties to engage in dialogue, although remaining skeptical whether this can be achieved soon.
"I will be pleased to seek dialogue among political leaders, but at the present moment I cannot achieve the prerequisites for trust and agreement," said Plevneliev.
"I am worried, for there has never been such sharp political division an opposition in Bulgaria before," said the president at the opening ceremony for Trakiya Highway Monday.
Plevneliev moreover continued his praise of month-long protests against the new Bulgarian cabinet, chaired by PM Plamen Oresharski.
"The protests have achieved their great success – no matter who will be in power, from now on they will know they will be under strong civic control," said the Bulgarian President.