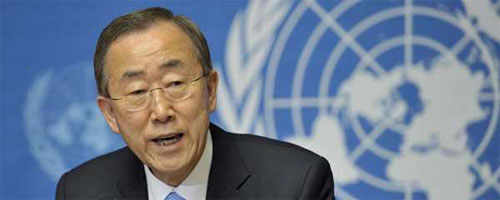 UN Secretary General Ban Ki-moon on Monday called for the results of Mali's upcoming election to be respected even if the vote is "imperfect", amid scepticism about the country's ability to stage the poll.
"The results, even if the election is imperfect, must be respected by all parties," Ban told reporters in Paris, a day after attending France's national day celebrations.
The first-round presidential election, due to be held on 28 July, is seen as crucial to reuniting deeply divided Mali after an 18-month political crisis that saw French forces intervene in January to push out Islamist rebels who had seized the north.