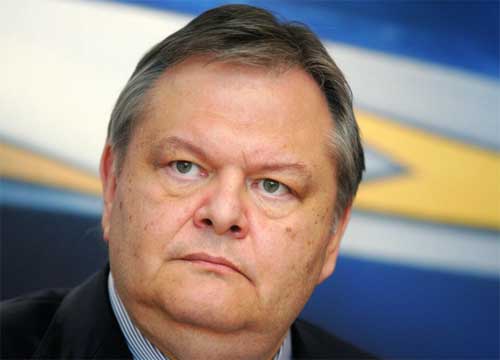 Greek Foreign Minister Evangelos Venizelos, who was in Ankara for a one-day official visit on Friday, said that Greek and Turkish Cypriots are responsible for finding a resolution to the Cyprus issue.
His remarks came during a joint press briefing with Foreign Minister Ahmet Davutoğlu after a tête-à-tête meeting. The Greek foreign minister said that he believed both the Greek and Turkish sides have the "political will" at the moment to solve the Cyprus dispute.
Venizelos added that both societies in Cyprus are responsible for coming up with a "permanent and sustainable" solution to the dispute. He added that he was ready to take necessary action during his term as foreign minister in an effort to contribute to the resolution of the dispute.
Currently, reconciliation talks are on hold as Greek Cyprus' newly elected leader, Nicos Anastasiades, who is warm to breaking the deadlock over the Cyprus issue, is focused on the debt crisis.