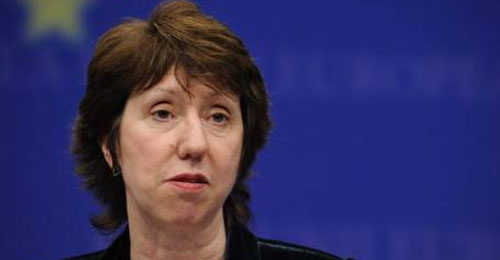 EU High Representative Catherine Ashton met here Wednesday the Prime Minister of Serbia Ivica Dacic and his counterpart from Kosovo Hashim Thaci to discuss the way forward on the dialogue for normalisation of relations between both sides.
"The two Prime Ministers discussed the preparation of municipal elections scheduled for 3 November (in Kosovo). They agreed that all concrete actions should be undertaken to make sure the elections take place with good turnout," she said in a statement tonight.
"Work on implementation will continue in the coming weeks with the same intensity so that we maintain the good momentum achieved so far," she added.
Ashton has hosted many rounds of talks in Brussels aimed at normalising ties between Kosovo and Serbia.