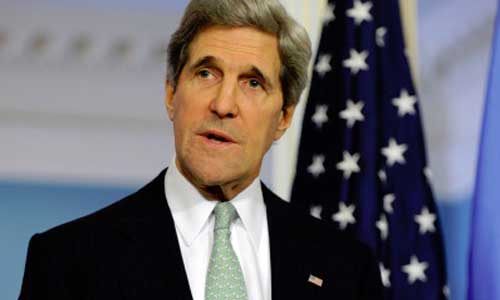 US Secretary of State John Kerry began talks with Pakistan's new government on Thursday, likely to be dominated by the fight against Islamist militants as US troops withdraw from Afghanistan.
He arrived late Wednesday at the start of a long-anticipated visit to Pakistan.
He is to hold talks with Prime Minister Nawaz Sharif, who won a convincing victory in May elections, as well as with outgoing President Asif Ali Zardari and army chief General Ashfaq Kayani.
Kerry on Thursday paid tribute to the polls, which marked the first time that an elected civilian Pakistani government completed a full term in office and handed over to another at the ballot box.
"This is a historic transition that just took place. Nobody should diminish it," he told US embassy staff.