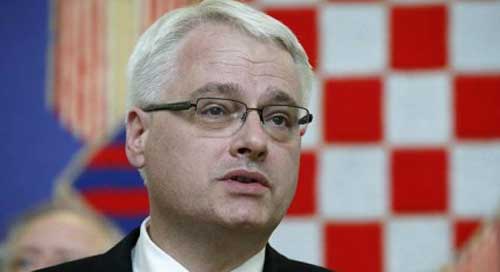 Croatian President Ivo Josipović says the present relations between his country and Serbia are "most burdened by the past."
But he also noted that his first official meeting with his Serbian counterpart Tomislav Nikolić, expected to take place this fall, should be a "new impetus" to the development of bilateral ties.
"I see my coming visit to Belgrade more as a new impetus than a new beginning. Considering the difficult past and the recent war, many issues have been opened and relations have thawed over the past three or four years," Josipović said.
He said the past is the biggest burden on the relations of Serbia and Croatia – missing persons, refugees, succession of the former Yugoslavia, housing and wartime pensions, among other issues.
"Personally, I think some issues could be resolved quickly, but in a good-neighborly atmosphere it should not be too much of a burden," said the Croatian head of state.