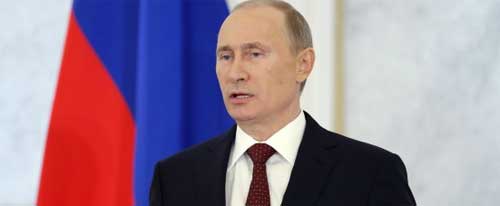 Turkish Prime Minister Recep Tayyip Erdoğan initiated a telephone conversation with Russian President Vladimir Putin on Aug. 5, asking for support from the permanent member of the UN Security Council for taking measures which would prevent victimized Syrians from leaving their country. Yet, Putin was clear and sharp when he said that Moscow had no intention of changing its current policy regarding Syria.
At least four non-permanent members of the 15-member body, in addition to all five veto-wielding permanent members of the UN Security Council, should approve a draft so that it would become a UN Security Council decision.
As a permanent member of the UN Security Council, since before the two-year long civil war began, Russia has been insistently lending its powerful political and military support to Syrian President Bashar al-Assad's regime, failing not only the expectations of Turkey but of many international actors.
Thus, the Security Council has been deadlocked on Syria, with Russia and China having already several times blocked action against Assad which had support from the remaining veto powers: the United States, Britain and France.