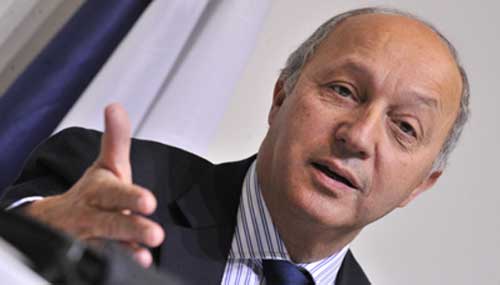 French Foreign Minister Laurent Fabius on Thursday called on all parties in Egypt to open dialogue, saying France is ready to assist any political process to reduce the conflict in the country.
The minister's remarks were made during his talks with different Egyptian actors, said the foreign ministry in a statement.
The French top diplomat "stressed the need for everyone to focus on the dialogue" and facilitate possible compromise, to avoid tensions or violence.
Speaking to Egyptian Foreign Minister Nabil Fahmy, Fabius "reiterated France's readiness to assist any political process leading to the reduction of conflicts and the establishment of pluralistic civil institutions," the foreign ministry added in the statement.