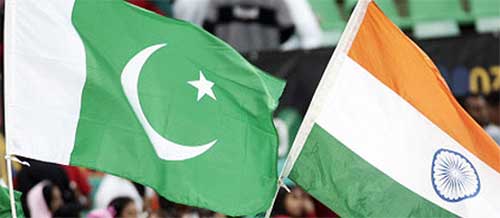 India's government on Thursday for the first time directly accused Pakistan's army of involvement in a deadly ambush on its troops in Kashmir and warned of retaliation.
Defence Minister AK Antony also warned the ambush would damage warming ties with Islamabad and hinted at stronger military action along the Line of Control (LoC) where the ambush overnight on Monday saw five Indian soldiers killed. "It is now clear that the specialist troops of Pakistan army were involved in this attack," Antony told parliament. "Nothing happens from Pakistan's side of the LoC without the support, assistance, facilitation and often direct involvement of the Pakistan Army," he said.
Antony's strongly worded statement comes after the opposition angrily accused the minister of deliberately choosing not to blame the Pakistani army for the attack, amid attempts to revive peace talks with Pakistan. Analysts have said the attack had complicated efforts to arrange a meeting between India's veteran Prime Minister Manmohan Singh and his new Pakistani counterpart Nawaz Sharif. "Naturally, this incident will have consequences on our behaviour on the LoC and for our relationship with Pakistan," Antony said.
"Our restraint should not be taken for granted nor the capacity of our armed forces and resolve of the government to afford the sanctity of the LoC ever be doubted." In a fresh allegation of their own on Thursday, Pakistani military officials accused Indian troops of opening fire and seriously wounding a male civilian in the Tatta Pani sector along the LoC. While Indian military sources said on Tuesday Pakistani troops were behind the attack, Antony would only say in a statement the same day that it was carried out by men wearing Pakistani uniforms.